Press Conference of the Taiwan Affairs Office of the State Council on Mar.30
Source: Xinhua
Updated: 2016-03-31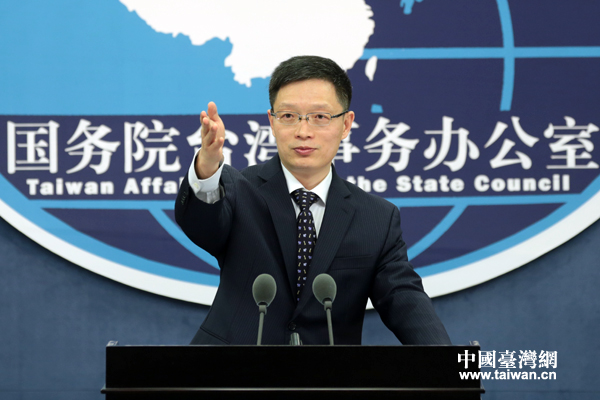 An Fengshan, spokesman of the State Council Taiwan Affairs Office (SCTAO), answers questions at a regular press conference on Mar. 30,2016.
Mainland reiterates importance of 1992 Consensus to cross-Strait ties
Various achievements made during the peaceful development of cross-Strait relations would suffer if the political basis of the 1992 Consensus were undermined. Full story.
Mainland's Taiwan affairs chief calls for adherence to 1992 Consensus
The Chinese mainland's Taiwan affairs chief Zhang Zhijun underlined the importance of the 1992 Consensus for future exchanges and cooperation across the Taiwan Strait on Tuesday. Full story.
Mainland voices opposition to artificial barriers to cross-Strait negotiations
The Chinese mainland opposes any attempt to undermine the foundation of cross-Strait negotiations or imposition of artificial barriers to related process and the development of cross-Strait relations. Full story.
Taiwan compatriots to attend mainland's ceremony for legendary Emperor
More than 200 people from Taiwan will attend a ceremony held on the mainland to pay homage to Huangdi, or the Yellow Emperor, on the Tomb-sweeping Day on April 4. Full story.
ARATS demands release of mainland fishermen in custody in Taiwan
The mainland's Association for Relations Across the Taiwan Straits (ARATS) demanded the speedy release of 41 fishermen held in custody by Taiwan. Full story.