Press Conference of the Taiwan Affairs Office of the State Council on Apr.14
Source: Xinhua
Updated: 2016-04-14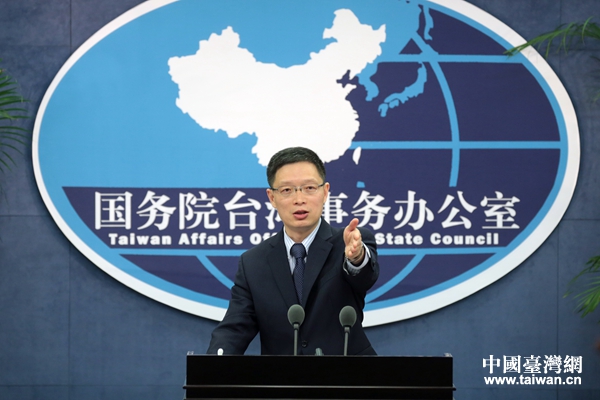 An Fengshan, spokesman of the State Council Taiwan Affairs Office (SCTAO), answers questions at a regular press conference on Apr. 14,2016.
Mainland's Taiwan affairs chief urges adherence to 1992 Consensus
The Chinese mainland's Taiwan affairs chief has said that mainland policies on Taiwan remain unchanged and urged the island to stick to the 1992 Consensus as the political foundation for the peaceful development of cross-Strait relations. Full Story.
Cross-Strait Forum scheduled for June in Fujian
The eight Cross-Strait Forum is scheduled to begin on June 11 in east China's Fujian Province, focusing on youth exchanges and communication at grassroots levels. Full Story.
AIIB will address Taiwan's membership bid under "One China" principle: Spokesperson
The Chinese mainland said Wednesday that the Asian Infrastructure Investment Bank (AIIB) would address the issue of Taiwan's membership request under the "One China" principle. Full Story.
Mainland confirms SEF canceling planned cross-Strait meeting
A Chinese mainland spokesman on Wednesday confirmed that Taiwan-based Straits Exchange Foundation (SEF) had canceled a scheduled cross-Strait meeting for "reasons from the Taiwan side." Full Story.