Press Conference of the Taiwan Affairs Office of the State Council on Dec.28
Source: Xinhua
Updated: 2016-12-29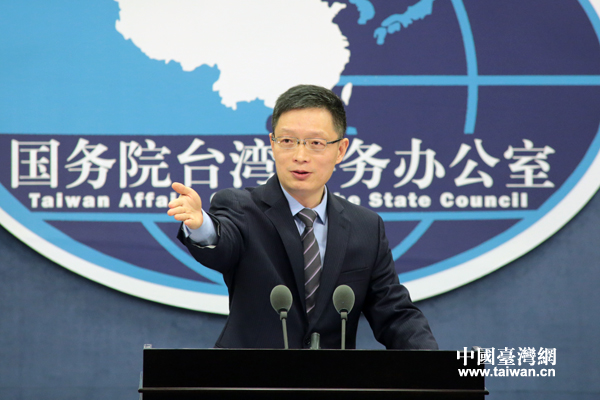 An Fengshan, spokesman of the State Council Taiwan Affairs Office (SCTAO), answers questions at a regular press conference on Dec.28,2016.
CPC, KMT to strengthen exchanges based on 1992 Consensus: spokesperson
The Communist Party of China (CPC) and the Kuomintang (KMT) Party will continue to strengthen exchanges and dialogues and promote the peaceful development of mainland-Taiwan ties on the basis of adhering to the 1992 Consensus and opposing "Taiwan independence," a mainland spokesperson said Wednesday. Full Story.
"Taiwan independence" biggest threat to peace, stability in the Strait: spokesperson
Peaceful development of cross-Strait relations is the biggest guarantee of stability in the Taiwan Strait, while "Taiwan independence" secessionist forces and their activities are the biggest threats, a mainland spokesperson said Wednesday. Full Story.
China denounces name change of Japanese body in Taiwan
Japan's "Interchange Association," responsible for maintaining unofficial relations with Taiwan, is to be named "Japan-Taiwan Exchange Association" as of Jan. 1, drawing criticism from China. Full Story.
China urges U.S. to carefully handle Taiwan issue
A mainland spokesman Wednesday said the Taiwan issue is a domestic affair, and the United States should carefully handle it by abiding with the one-China policy. Full Story.