Press Conference of the Taiwan Affairs Office of the State Council on May.25
Source: Xinhua
Updated: 2017-06-19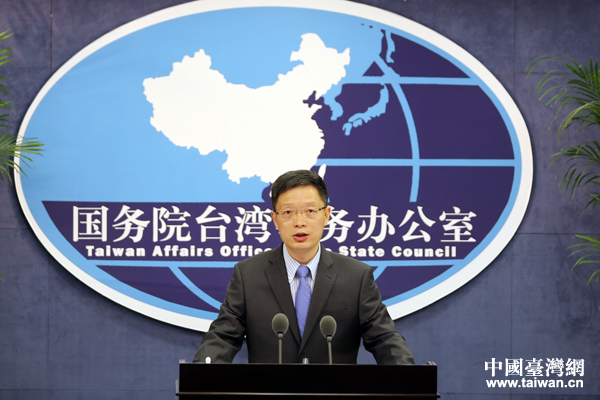 An Fengshan, spokesman of the State Council Taiwan Affairs Office (SCTAO), answers questions at a regular press conference on May.25,2017.
Resisting reunification by force to get Taiwan nowhere: mainland spokesperson
A Chinese mainland spokesperson warned Thursday that the Taiwan administration's attempt to resist reunification by the use of force will get the island nowhere. Full Story.
Mainland welcomes Taiwan entrepreneurs in Belt &Road construction
Taiwan entrepreneurs are welcomed to participate in the construction of the Belt and Road despite the Democratic Progressive Party (DPP) administration's refusal to recognize the 1992 Consensus, a Chinese mainland spokesperson said Thursday. Full Story.
Taiwan suspect arrested on mainland
A Chinese mainland spokesperson said Friday that Taiwan resident Lee Ming-che is under arrest on suspicions of "subverting the state power." Full Story.