Press Conference of the Taiwan Affairs Office of the State Council on Jun. 14
Source: Xinhua
Updated: 2017-06-19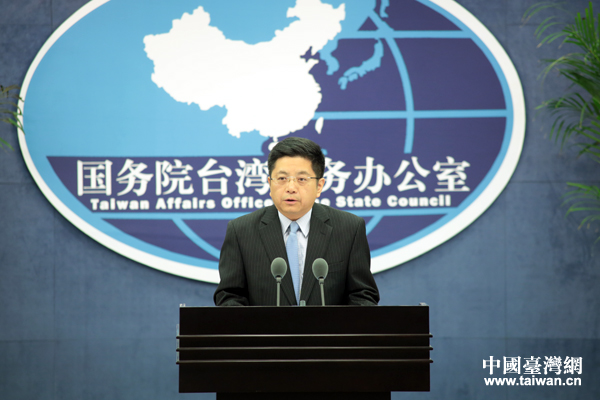 Ma Xiaoguang, spokesman of the State Council Taiwan Affairs Office (SCTAO), answers questions at a regular press conference on June 14,2017.
Only one China in the world: mainland spokesperson
The establishment of diplomatic relations between China and Panama accords with the will of the people and represents an irresistible trend, according to a Taiwan affairs spokesperson for China's mainland Tuesday. Full Story.
Top political advisor to attend Straits Forum
Top political advisor Yu Zhengsheng will take part in the week-long 9th Straits Forum, starting on June 17 in southeast China's Fujian Province, a spokesman from the Chinese mainland said Wednesday. Full Story.
Mainland mulls preferential policies for Taiwan residents
The Chinese mainland is considering a series of new preferential policies for Taiwanese residents, ranging from access to public provident funds to better tourism services, a mainland spokesman said Wednesday. Full Story.
Mainland hopes Taiwan makes wise decision on cross-strait relations
The Chinese mainland hopes Taiwan's current Democratic Progressive Party (DPP) administration will make wise decisions on issues related to the peaceful development of cross-strait relations, a mainland spokesman said Wednesday. Full Story.