Military exercises 'necessary' for sovereignty: PLA
Source: chinadaily
Updated: 2022-05-26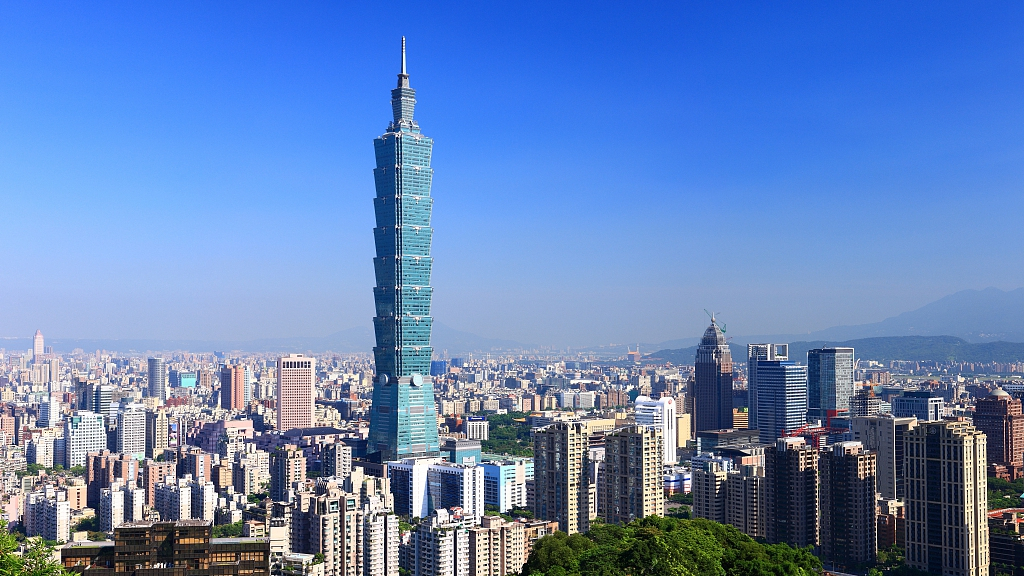 The Taipei 101 skyscraper commands the urban landscape in Taipei, Taiwan. [Photo/Xinhua]
Combat exercises carried out by the People's Liberation Army near Taiwan was a "necessary response to the collusion of the United States and Taiwan to safeguard national sovereignty," a Chinese defense spokesperson said on Wednesday.
The comments from Senior Colonel Tan Kefei, spokesman of the Ministry of National Defense, came after the PLA Eastern Theater Command announced Wednesday it recently carried out interservice combat exercises in the air and waters near Taiwan.
"China firmly opposes any form of official exchanges and military ties between the United States and Taiwan," said Tan, stressing "Taiwan independence" as well as supporting it is a road to nowhere.
"The US side has made clear repeatedly it sticks to the one-China principle and doesn't support 'Taiwan independence'," the spokesman said. "However, recently, the US side has been playing the 'Taiwan card' to contain China, which will result in a dangerous situation."
"Taiwan is part of China, and the Taiwan question brooks no foreign interference," Tan said. He warned the PLA will remain on high alert and take all necessary measures to resolutely thwart external forces and separatist provocations.