Mainland says 'one country, two systems' win-win solution for Taiwan question
Source: chinadaily.com.cn
Updated: 2022-08-11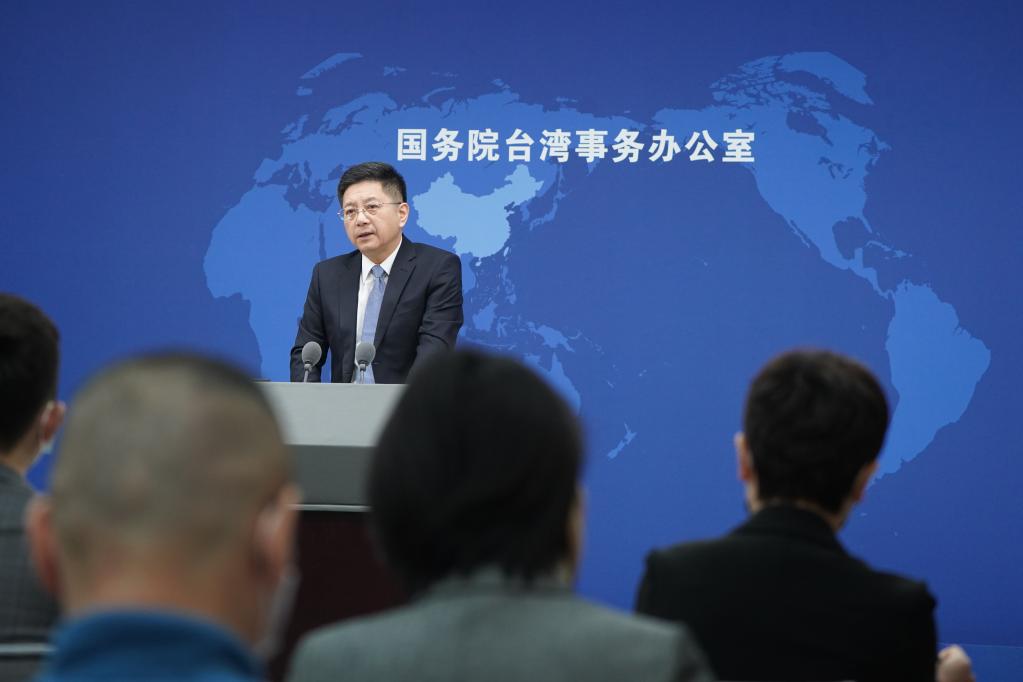 Ma Xiaoguang, spokesman for the Taiwan Affairs Office of the State Council.[Photo/Xinhua]
The Chinese mainland is willing to explore a "one country, two systems" solution for Taiwan as the two sides work to achieve peaceful reunification, a spokesman for the mainland's Taiwan affairs authority said on Thursday.
"In time, we firmly believe that our compatriots in Taiwan will develop a better understanding of the principle of 'one country, two systems'," said Ma Xiaoguang, spokesman for the Taiwan Affairs Office of the State Council.
Ma made the remarks after the Democratic Progressive Party authorities in Taiwan dismissed a white paper published by the State on Wednesday that offers a systematic elaboration of the principles and policies put forward by the Communist Party of China and the Chinese government in advancing national reunification in the new era.
"The historic goal of reuniting our motherland must be realized and will be realized," the white paper said, adding that peaceful reunification and "one country, two systems" are the basic principles for resolving the Taiwan question and the best approach to realizing national reunification.
Taiwan's mainland affairs authority said the white paper was "full of wishful thinking" and claimed that neither side of the Straits belongs to each other. Rejecting the "one country, two systems" principle, it said the island will never accept an outcome set by the mainland.
Ma, the mainland spokesman, said: "Taiwan belongs to all Chinese people, including the 23 million Taiwan compatriots. The future of Taiwan depends on national reunification, and can only and must be decided by all Chinese people."
Peaceful reunification efforts and the "one country, two systems" strategy show that the mainland cherishes and safeguards the greater good of the nation, the well-being of compatriots in Taiwan and peace on both sides, and it fully considers the differences in social systems and ideologies between the mainland and Taiwan, Ma said.
The white paper received a warm response and wide support from Chinese people at home and abroad, and the malicious remarks by the DPP authorities have once again exposed their stubborn political nature of seeking the island's "independence", he said.
The DPP authorities' misinterpretation cannot deny that "one country, two systems" is a peaceful, democratic, good-faith and win-win solution, he added.