US urged to not send wrong signals to DPP, 'Taiwan independence' forces
Source: chinadaily.com.cn
Updated: 2023-02-09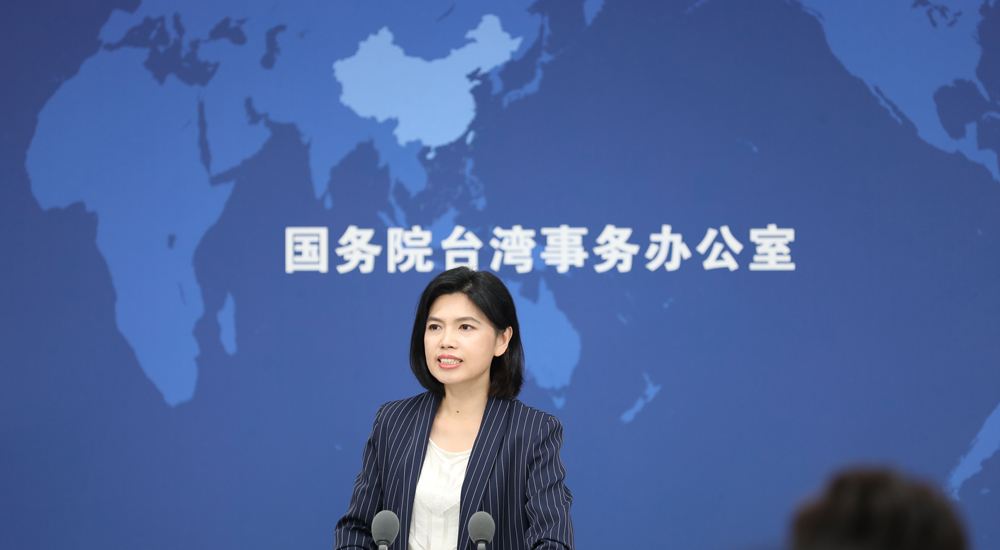 Zhu Fenglian, a spokesperson for the State Council Taiwan Affairs Office [Photo/people.com.cn]
A Chinese mainland spokeswoman on Wednesday urged the United States not to send wrong signals to Taiwan's Democratic Progressive Party authority and "Taiwan independence" forces.
Zhu Fenglian, a spokeswoman for the State Council Taiwan Affairs Office, made the remarks after members of a newly launched committee in the new US House of Representatives that aims to counter China claimed recently that they will travel to Taiwan to hold a hearing on arms sales to the island.
"Taiwan belongs to China. We firmly oppose any form of official exchanges or military contacts between the US and Taiwan region," Zhu said.
She urged the US to honor its commitment on the Taiwan question and stop sending wrong signals to the DPP authorities and "Taiwan independence" forces.
"The majority of Taiwan compatriots have realized that 'independence' means war, and the DPP authorities' attempt to seek 'independence' with arms will only push Taiwan into a more dangerous situation," she said.
Zhu also restated Beijing's opposition against a possible trip to Taiwan by new US House Speaker Kevin McCarthy.
"We urge the US side to abide by the one-China principle and the three China-US joint communiques, and honor its commitment not to support 'Taiwan independence'," she said.
Zhu warned the DPP authorities that attempts to rely on the US for "independence" are doomed to fail.