Mainland bereavement delegation to Taiwan callously rejected by DPP
Source: chinadaily.com.cn
Updated: 2023-02-11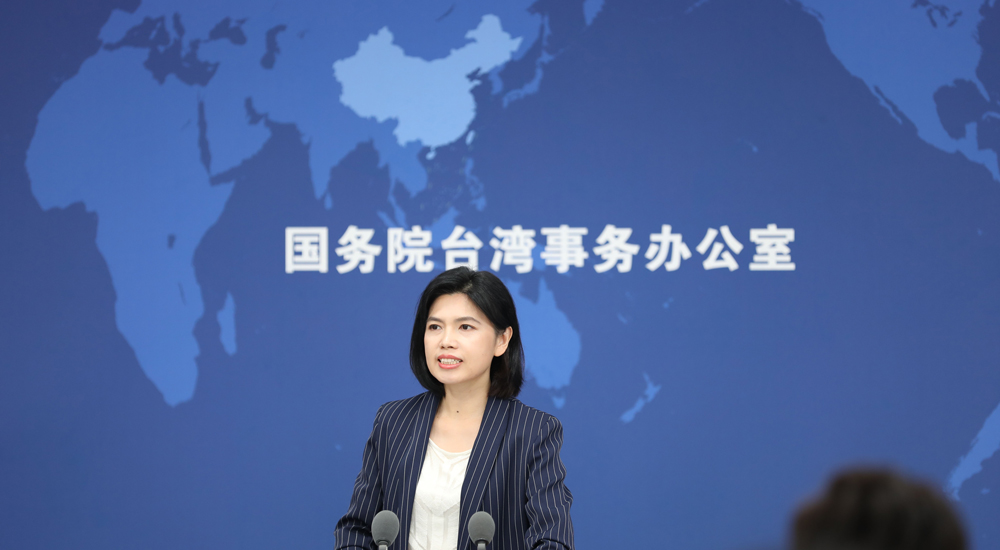 Zhu Fenglian, a spokesperson for the State Council Taiwan Affairs Office. [Photo/people.com.cn]
A delegation from the mainland intended to mourn the death of Hsing Yun, founder of Fo Guang Shan Monastery in Kaohsiung, Taiwan and an influential monk, could not make their trip due to obstruction from Taiwan's Democratic Progressive Party, said Zhu Fenglian, spokeswoman of the State Council Taiwan Affairs Office, on Saturday.
Hsing Yun, who was born in Jiangsu province, died in Taiwan at the age of 96 on Feb 5. On the invitation of the monastery, the State Council Taiwan Affairs Office, the National Religious Affairs Administration, the Buddhist Association of China and authorities in Jiangsu province jointly organized a delegation and planned to head for Taiwan from Saturday to Feb 14 to pay their respects.
The 38-member delegation had been preparing for the trip with the help from the monastery and had gathered at Beijing Capital International Airport on Saturday morning. However, the trip was cancelled at the last minute.
"The Democratic Progressive Party disregarded basic humanitarian principles and rudely rejected the mainland's delegation to Taiwan. As a result, the funeral of Hsing Yun cannot be held properly, a serious offense to the believers at Fo Guang Shan Monastery," she said.
The mainland has thus decided to mourn his passing at Dajue Temple ? the monastery's ancestral home ?in Yixing, Jiangsu province on Sunday.