Entrepreneur from Taiwan makes beautiful business
Source: chinadaily
Updated: 2022-04-22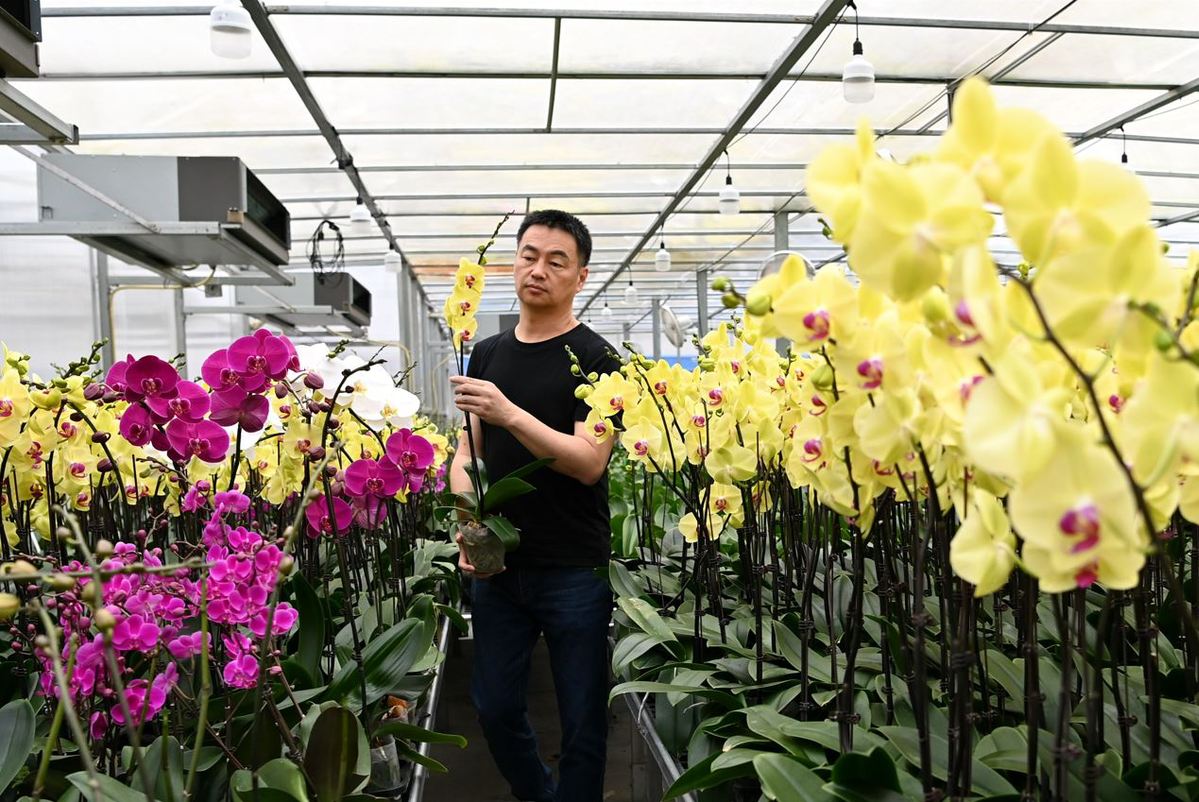 The entrepreneur Chang Tangwei. [Photo by Zhang Jinchuan/for chinadaily.com.cn]
Chang Tangwei has been busy these days pruning moth orchids on his farm in Zhangpu, Fujian province.
The entrepreneur, who came from Taiwan, recently clinched a deal to export 30,000 of the orchids to the United States.
"The order is valued at about 500,000 yuan ($77,519) and will be shipped to America next month," Chang said.
"The COVID-19 outbreaks on the mainland has had little impact on my export business," he said.
Born in Changhua, Taiwan, in 1968, Chang grew up on the island and graduated from National Taiwan University. In 2001 he resigned from his job and shifted his career focus and life to Fujian.
He had majored in horticulture in college was optimistic about the investment environment and policies on the mainland. So he established an orchid farm in a local park for entrepreneurs.
"The mainland has more land and lower production costs, as well as vast market potential," he said. "Demand for moth orchids is huge."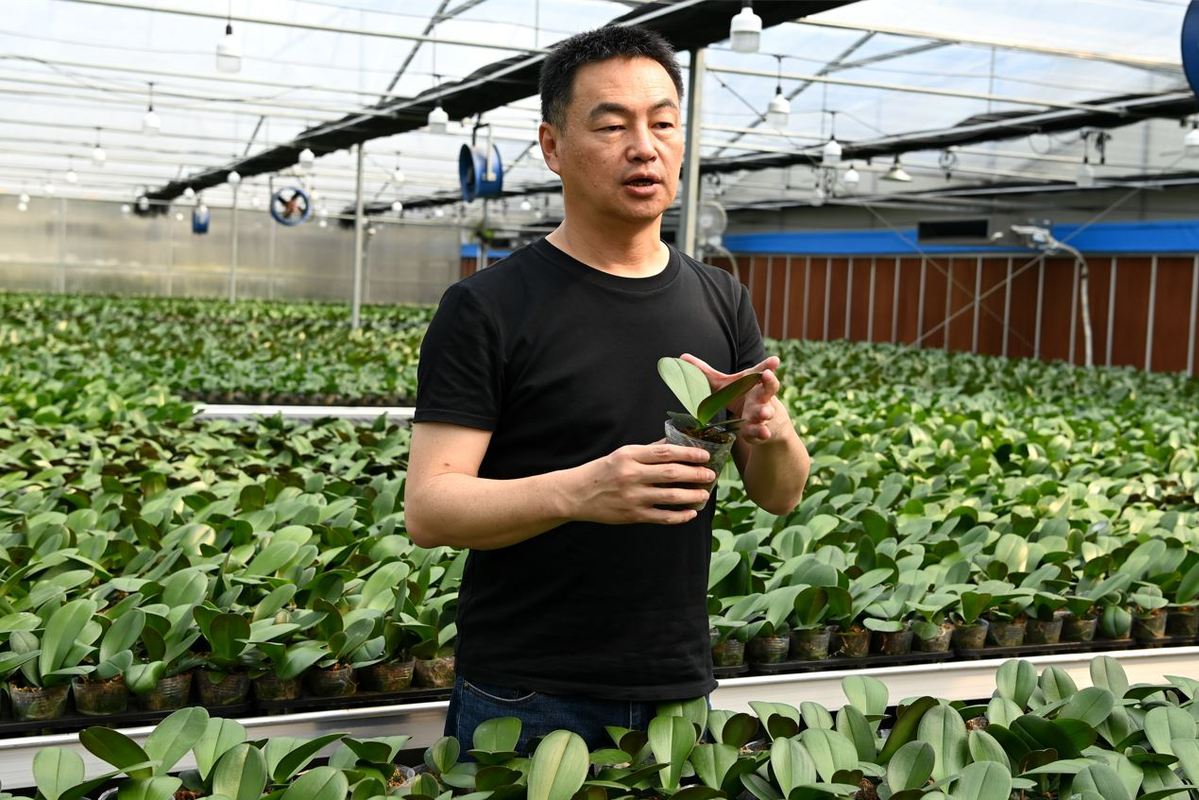 The entrepreneur Chang Tangwei. [Photo by Zhang Jinchuan/for chinadaily.com.cn]
Chang's company mainly plants moth orchids in greenhouses, covering an area of more than 10,000 square meters. Last year, sales topped 8 million yuan.
Seventy percent of the sales volume came from orchid exports, mainly to the United States, Japan and Vietnam.
Moth orchids have become a must-have product for Chinese New Year because of their unique ornamental nature, and sales volume has increased in recent years, Chang said.
The orchids were in short supply during last year's holiday period, he said.
The mainland has introduced preferential policies to attract investors and assist business startups from Taiwan in recent years. Chang said the measures have involved taxation, land management rights, loans, factory leasing and electrical discounts. They benefit Taiwan investors, he said, giving him confidence.
To meet growing demand, Chang said he plans to expand investment to plant more orchids in years to come.
"The mainland and Taiwan share the same culture, customs and language, and communication is very convenient," he said, adding that the mainland market has broader prospects and more opportunities.
He said he hopes more young adults from Taiwan will come to the mainland to see and sense the rapid development, great changes and efficiency.