Taiwan native teaches Guizhou to love the lion
Source: China Daily
Updated: 2022-10-28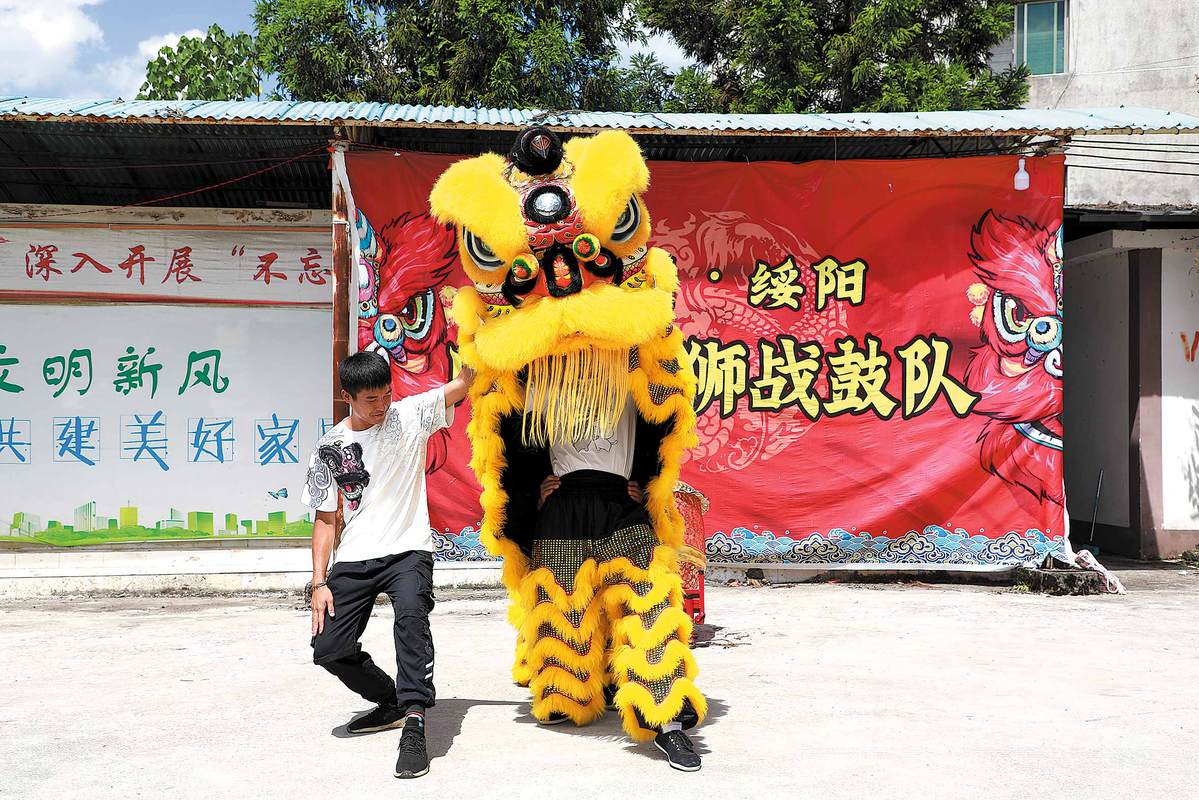 Lai teaches lion dancing to a member of his troupe in Suiyang. WANG WEI/FOR CHINA DAILY
Love can shorten distances, both geographically and psychologically. Lai Yifan has not only been enjoying family life since he settled in Suiyang county in Guizhou province, but he also hopes to pass on the art of lion dancing to the county.
The 34-year-old native of Yilan in Taiwan was in online trading before he met his wife.
"I remember it was in 2018 when we first met. She was working in a foreign trading company in Guangzhou (in Guangdong province) at the time and I had business with her, so we got to know one another," Lai said.
They began to date in early 2019 and Lai followed his then-girlfriend to Shenzhen, because he wanted to stay with her. As the couple became serious, Lai visited his girlfriend's family in Suiyang in February 2020 to discuss wedding plans.
"That trip changed my impression of Guizhou. I had only known the place through photos and other people's descriptions," he said. "All I knew about Guizhou before I went there was that it was rainy and had lots of mountains."
For Lai, the biggest difference apart from the climate was diet.
"When we visited Suiyang, it was the first time in my life I'd seen snow. It was amazing, and the food there was also fabulous. I tried zhanshui (a kind of sauce with chili powder) for the first time."
Lai said that he and his girlfriend planned to work in Shanghai, but the epidemic hampered plans. They got married in July 2020 and he decided to make a fresh start in Suiyang.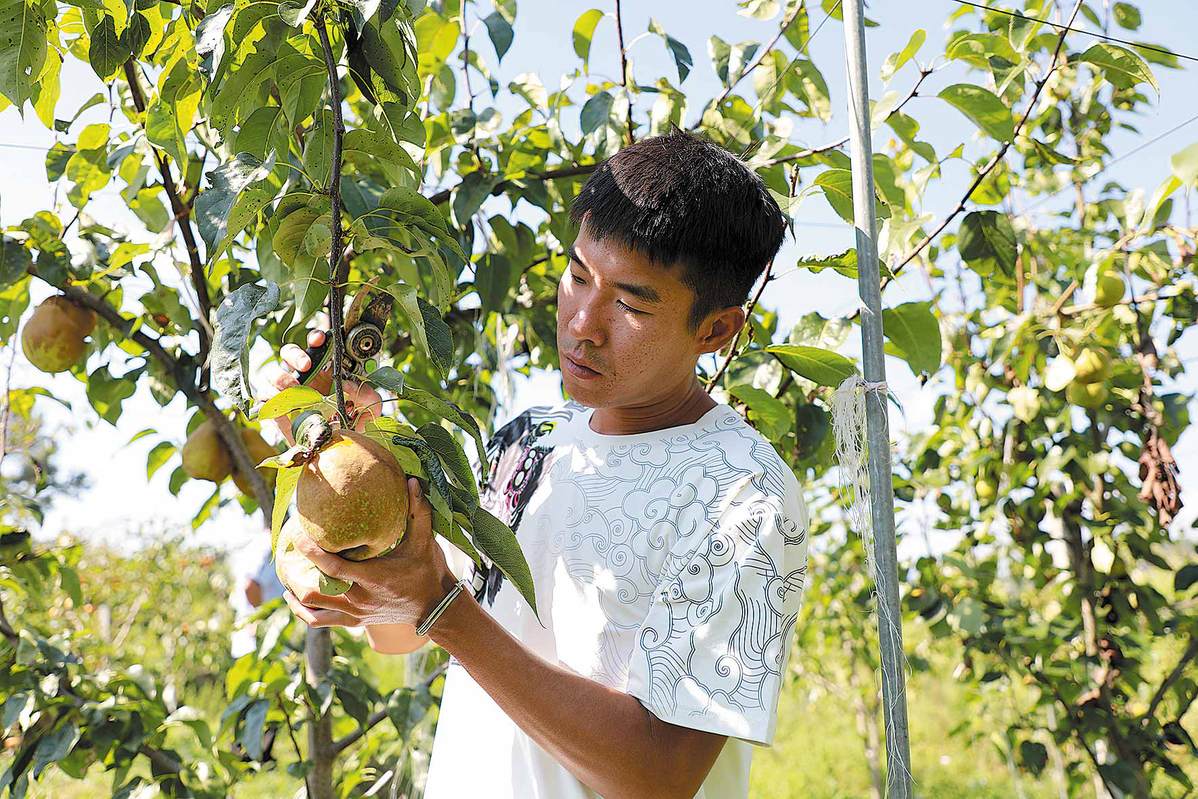 Lai Yifan works at an orchard in Suiyang, Guizhou province. WANG WEI/FOR CHINA DAILY
"I had no experience running agricultural events, so my job as vice-director of agricultural production at Tongfu Agriculture was quite challenging at first."
Lai joined the company in November last year and worked hard to develop his understanding. "I hope that we can introduce biotechnology to Suiyang from Taiwan to help grow organic produce that will earn farmers more," he said.
Apart from his desire to develop organic agriculture in Suiyang, Lai also hopes to pass on the art of lion dancing to the county.
"The lion dance is a traditional art, as wherever we Chinese people live, whether it's on the mainland, Taiwan or elsewhere around the world, we have lion dancing troupes," he said. "In my hometown, people enjoy dragon and lion dances at festivals."
Lai said that his father learned the art when he was 16 and devoted himself to promoting it at primary schools in Yilan.
"My father gave me my first lion's head when I was 9 years old, which he made himself. I still remember it was purple. The performances look easy, but they're really difficult when you do them yourself. My body and spirit improved as a result of learning the dance. Also, it takes teamwork and strengthens team spirit and the spirit of endurance."
Lai now coaches a lion dance team in Suiyang. They train at a Cross-straits youth cultural exchange zone supported by the local government.
There are eight members ranging in age from 19 to 30.
"They joined out of curiosity at the beginning, but now they've fallen in love with the art. It's my pleasure and honor to promote cultural exchanges between the Chinese mainland and Taiwan by teaching people the lion dance."
Lai said that he will work on growing the team in the future, as lion dances traditionally need 20 to 30 participants.
He also hopes to introduce lion dancing to schools, just like his father, as the tradition is closely associated with optimism and happiness, attributes helpful to developing teenagers.
Zhao Yandi contributed to this story.