TSMC's Arizona project result of political coercion
Source: China Daily
Updated: 2023-03-02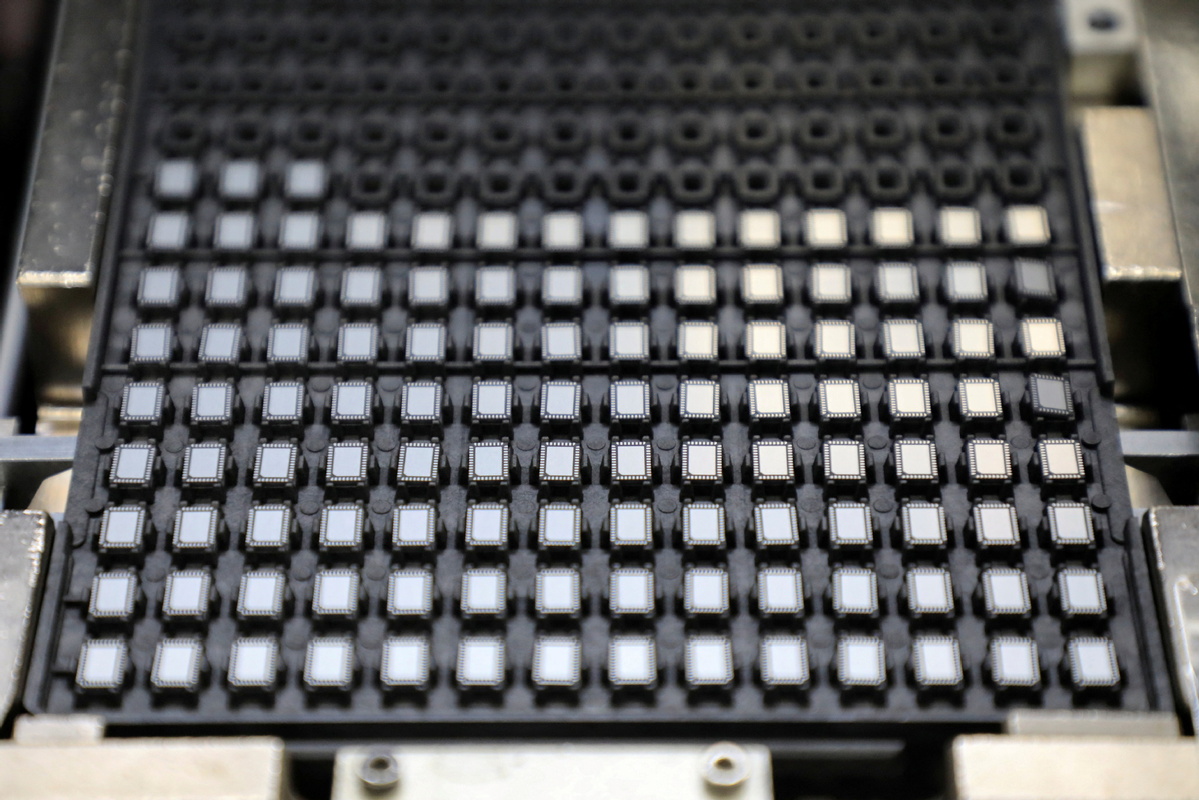 Chips are pictured at semiconductor packaging firm Unisem's plant in Ipoh, Malaysia, on Oct 15, 2021. [Photo/Agencies]
Months after Taiwan's pioneer chipmaker TSMC moved to Arizona under pressure from the United States, The New York Times reported a series of problems it faces such as high maintenance costs, mismanagement and shortage of raw materials. Some of its staff members even alleged they were being paid less than their US colleagues; there was disparity in leave too.
All this has prompted a former member of Taiwan's "legislative yuan" to express anger. Alex Tsai Cheng-yuan, who served in the "yuan" from 2008 to 2016, even feared that the US might bomb TSMC if its employees refused to shift to the US, echoing a report in the US media in October that said the US plans to bomb TSMC if the Chinese mainland reunification with Taiwan happens.
Tsai has in a way pointed out how the US treats the island ? like a sacrificial pawn. TSMC is Taiwan's most valuable asset, but for the US that's something dispensable. If needed, the US will move it to its own territory; if the move doesn't help, it won't think twice before dumping it.
This is how the US does business anyway. The Nord Stream pipelines were so crucial to Germany and other US allies, but the US wanted to disable them nevertheless.
Sadly, the local leader on the island fails to realize this. Tsai Ingwen always stands by her US bosses and is proud of being their stooge in attempts to contain China.
Maybe she doesn't realize that if attempts at peaceful reunification of the Chinese nation fail and a military operation becomes necessary, TSMC will be a target of US aircraft carriers.
The island can't protect TSMC from their "friend". The TSMC needs a motherland strong enough to protect its interests, and that can only come from early reunification with the mainland.