Fujian, Taiwan communities connect in friendship
Source: chinadaily.com.cn
Updated: 2023-03-03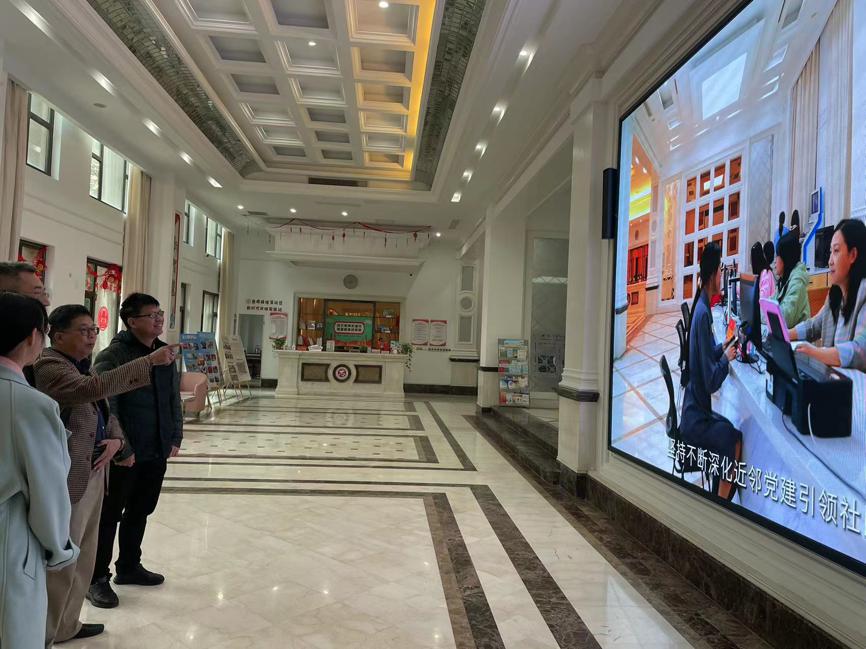 Yao Shih-wei, president of the Golden Dragon Community Development Association in Taichung, Taiwan, visits the Guixi community in the Jin'an district of Fuzhou, Fujian province, on Saturday. [Photo provided to chinadaily.com.cn]
The Guixi community in the Jin'an district of Fuzhou, Fujian province, welcomed a special visitor on Saturday ? Yao Shih-wei, president of the Golden Dragon Community Development Association in Taichung, Taiwan.
During the visit to the community, he experienced the community culture, visited residents and exchanged experiences with residents and staff members.
During the Lantern Festival in February, the Guixi community and Golden Dragon community held an online gathering and signed a friendship community agreement with each other.
Guixi also invited Golden Dragon ? residents and officials ? to visit Fuzhou.