Non-CPC party continues work on unification
Source: chinadaily.com.cn
Updated: 2023-03-06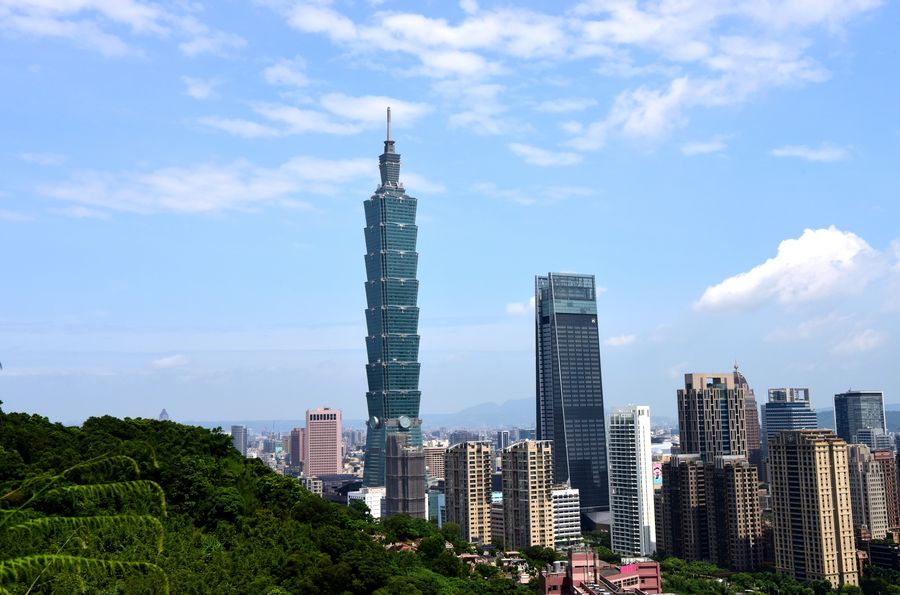 The Taipei 101 skyscraper in Taipei, Southeast China's Taiwan. [Photo/Xinhua]
Taiwan compatriots unite to oppose "Taiwan independence" and advance the unification of the two sides of the Taiwan Straits, said Su Hui, chairwoman of the Central Committee of the Taiwan Democratic Self-Government League.
She made the remarks at a news conference on Sunday during the ongoing session of the 14th National Committee of the Chinese People's Political Consultative Conference, the country's top advisory body.
As people on both sides of the Straits long for communication, authorities on the Chinese mainland have been calling on the island to remove restrictions on cross-Straits exchanges.
"The league can continue to play its unique advantage of intensive bonds with Taiwan compatriots in the island and around the world to promote economic and cultural exchanges and cooperation across the Straits," Sun said, "and deepen cross-Straits integration."
As one of the non-Communist political parties in China's multiparty cooperation system, the league makes contributions to areas related to the mainland's Taiwan affairs.
It has organized its members to finish 220 survey reports on topics including integrated development of the two sides of the Straits and people-to-people exchanges to promote the rolling out of policies regarding the Taiwan people's development on the mainland.
The league also organizes seminars on cross-Straits relations, many of which haven been attended by pro-unification parties from Taiwan, and invites young people from Taiwan to participate in various activities on the mainland including poverty alleviation projects in Guizhou province, she said.