Peaceful reunification speeding up, deputy says
Source: China Daily
Updated: 2023-03-10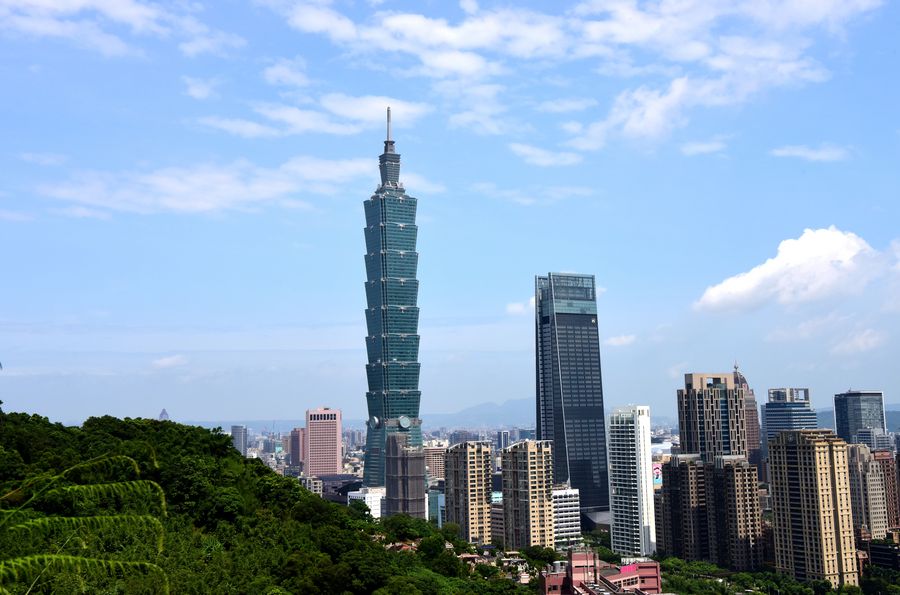 The Taipei 101 skyscraper in Taipei, Southeast China's Taiwan. [Photo/Xinhua]
The process of the peaceful reunification of Taiwan with the motherland is accelerating, Li Yihu, a deputy to China's top legislature and an expert on Taiwan studies, said on the sidelines of the ongoing two sessions.
The Chinese mainland and Taiwan must and will be reunified, which meets people's aspirations and is the trend of the times, said Li, a deputy to the National People's Congress and head of Peking University's Taiwan Institute.
"As the mainland is developing further, this process is accelerating, and we are much closer to realizing the goal," he said.
Responding to remarks made by some overseas politicians on the Taiwan question, Li said, "There is no so-called timetable for the reunification of the two sides across the Straits."
He said that if the separatist forces violated related stipulations in the Anti-Secession Law, or if "Taiwan independence" took place, the mainland would certainly act in accordance with the law.
"In that case, we will have no choice but to adopt every means, including resorting to force, to solve the Taiwan question," he added.
According to Li, a section of the overseas media is making baseless claims that the 7.2 percent year-on-year increase in the proposed defense budget for the 2023 fiscal year is targeted at the Taiwan Straits situation.
"The country has a defensive national defense policy. The marginal increase proposed in defense spending aims to safeguard the country's sovereignty, security and development interests," he emphasized.
Li said the military drill conducted by the People's Liberation Army last year to counter the visit of then United States House speaker Nancy Pelosi to Taiwan in August had a deterrent effect on the island's authorities for seeking collusion with the United States.
On Thursday, Taiwan announced that its leader Tsai Ing-wen will make a transit stop in the US in April.
Foreign Ministry spokeswoman Mao Ning said on Wednesday that Beijing firmly opposes any visit by separatist leaders to the US on any pretext.
She urged the US to stop upgrading its substantive exchanges with the region, and stop obscuring the one-China principle.
Li said he expects more cross-Straits activities in 2023, as the exchanges that were difficult to carry out in recent years had resumed since the beginning of the year.
This is largely due to the optimization of COVID-19 response measures, he said.
More importantly, there is a huge demand by people on both sides for exchanges and communication, he added.
Li noted that this "warming up" of relations exists only in terms of people-to-people exchanges, and is yet to be realized at a political level because the island authorities still deny the 1992 Consensus that embodies the one-China principle, the foundation for cross-Straits consultation.