US Secretary of State shares further fallacies on Taiwan
Source: chinadaily.com.cn
Updated: 2023-03-11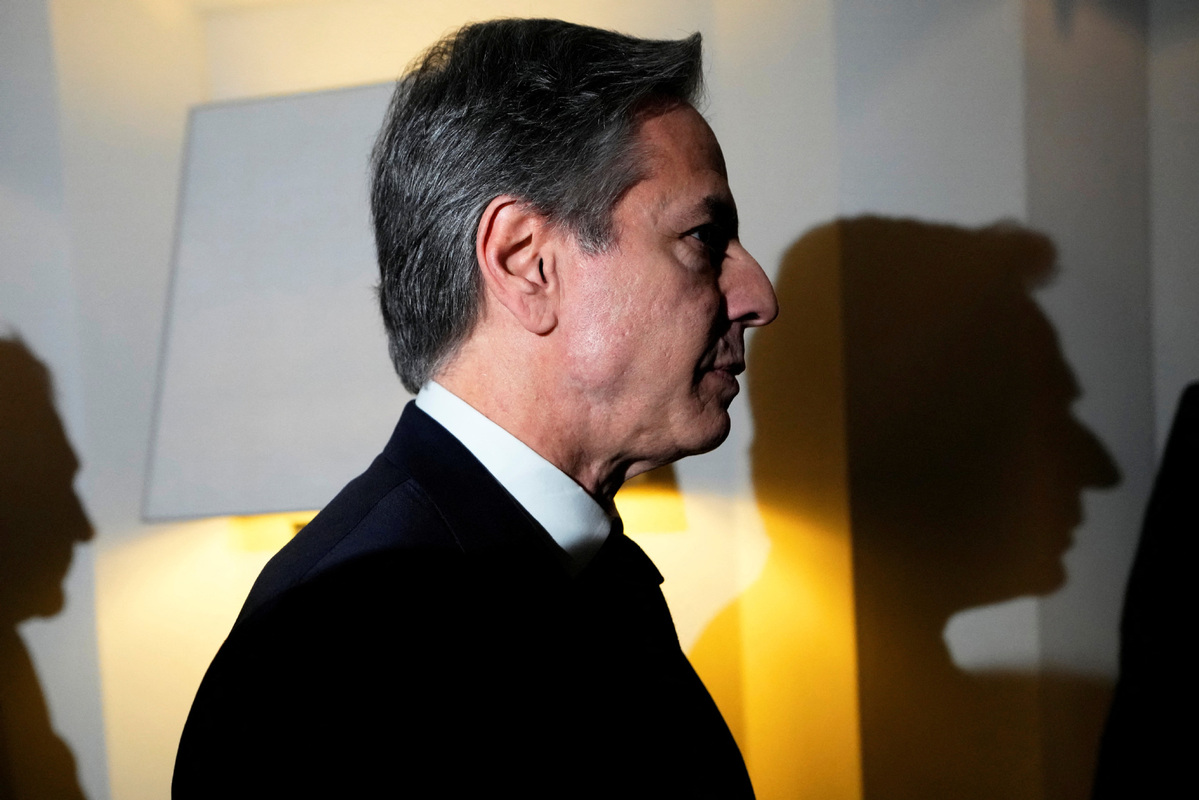 United States Secretary of State Antony Blinken arrives for a meeting at the Munich Security Conference in Munich, Feb 18, 2023. [Photo/Agencies]
In an interview with The Atlantic, US Secretary of State Antony Blinken made his recent comments on Taiwan, saying that Taiwan's fate is not just an internal matter for China, but is a matter that concerns the whole world.
Blinken's irresponsible words are firmly opposed by China, as it seriously interferes in China's internal affairs. Speaking at a regular press briefing in Beijing, foreign ministry spokeswoman Mao Ning questioned Blinken's intentions and stressed that the issue of Taiwan is an untouchable red line in US-China relations.
In 1982, China and the United States released the August 17 Communique, in which Washington states that "it has no intention of infringing on Chinese sovereignty and territorial integrity, or interfering in China's internal affairs, or pursuing a policy of 'two Chinas' or 'one China, one Taiwan'".
Those are irrefutable facts and pledges written down in black and white. However, Blinken is reneging on those commitments by saying the whole world is "concerned about a crisis across the Taiwan Straits" and portraying Taiwan as "a sovereign state" so that it can hype up Taiwan as a potential "flash point" in the Indo-Pacific region.
Tang Yonghong, deputy director of the Taiwan Research Center at Xiamen University, said the US churned out fallacies about China's proper measures taken to promote national reunification and smeared that a crisis in Taiwan will bring disastrous consequences to the countries and economies of the world.
"In fact, it is the US' brutal intervention in the Taiwan question that will undermine peace and stability in the region, as well as industrial economic division of labor and supply chain relations," Tang noted.
Like that of any addict trying to satisfy its craving, Blinken's behavior is harmful to those around it. It's time to stand on the right side of history, as set out in the three communiques, and honor the pledges it has made on the Taiwan issue.