Youth share in online dance craze
Source: China Daily
Updated: 2023-11-13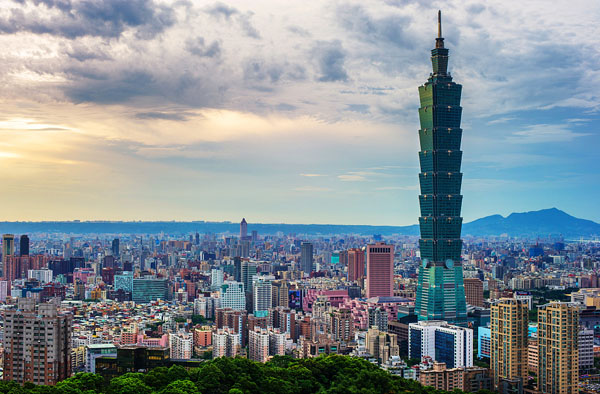 Taipei 101 Tower, a landmark in Taipei, Taiwan, is seen in this photo. [Photo/VCG]
Cultural exchange phenomena between young people from Taiwan and the Chinese mainland through the internet are becoming increasingly prominent, promoting cross-Strait integration, experts from both sides of the Strait said.
Recently, a dance trend popular among mainland young people on a short-video platform, featuring smooth dance steps set to catchy music, went viral in Taiwan.
Many young people in Taiwan are posting dance videos on social media platforms, and even the former chairwoman of the Kuomintang, Hung Hsiu-chu, has been involved with the performances.
Liu Xing-ren, an associate professor from the Chinese Culture University in Taipei, said that when logging into social media platforms in Taiwan, he can see many videos of Taiwan youths imitating the recently popular dance moves beloved by their mainland counterparts.
He mentioned that many of his students in Taiwan watch mainland TV dramas and enjoy playing games online with mainland netizens, and that the connections and emotional bonds between the two sides are constantly growing.
Wu Yi-han, chairwoman of the founding committee of the Cross-Strait Youth Exchange Association in Taiwan, said young people from both sides belong to the same generation, and their preferences, aesthetic views and fashion perspectives are similar.
More young people in Taiwan are getting to know the mainland through popular culture, which changes their stereotypes of the mainland and makes them more willing to participate in cross-Strait exchanges, Wu said.
Young people in Taiwan learn to use mainland social media platforms because they are fans of mainland stars, and when young people travel to the mainland, they bring back many snacks that are popular among their mainland counterparts, she said.
State Council Taiwan Affairs Office spokeswoman Zhu Fenglian said she had heard that many of the top 10 songs on KTV playlists in Taiwan are from the Chinese mainland.
"It is now common to see a song, a dance, or a type of cuisine quickly become popular across the Taiwan Strait through social media platforms," Zhu said. "This unique form of communication among young people from both sides is a new cultural exchange phenomenon in the process of cross-Strait integration and development."
Li Zhenguang, a professor of Taiwan studies at Beijing Union University, said that mainland residents also enjoy cultural products from Taiwan, such as songs and movies, showing the tangible effects of cross-Strait integration.
Li said that a guideline released in September calling on Fujian province to build a demonstration area focused on integrated development across the Taiwan Strait has facilitated the work of Taiwan professionals in Fujian, expanding job opportunities for Taiwan youth.
Luo Jiayuancontributed to this story.