Mainland tells Taiwan to stay out of HK affairs
Source: Chinadaily
Updated: 2021-03-03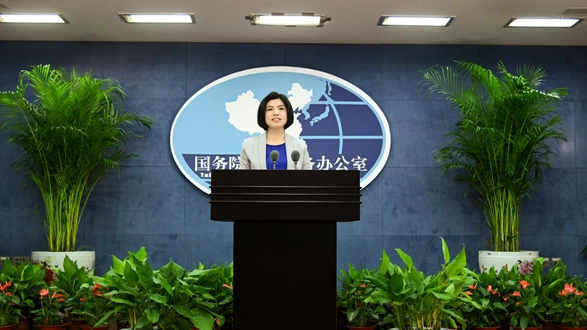 Zhu Fenglian, a spokesperson for the State Council Taiwan Affairs Office [Photo/Xinhua]
A mainland spokeswoman has urged Taiwan to stay out of Hong Kong affairs after the island's ruling Democratic Progressive Party made remarks about activists in the city who were recently charged with violating its national security law.
Hong Kong police on Sunday charged 47 people with one count each of conspiracy to commit subversion for allegedly plotting, organizing and participating in last year's so-called primary election aimed at paralyzing the special administrative region's government.
The DPP on Sunday said in a statement that the move by the police ran counter to democracy and the rule of law. The party also made remarks attacking the "one country, two systems" principle in Hong Kong.
Zhu Fenglian, a spokeswoman for the Taiwan Affairs Office of the State Council, said:"It is natural for the Hong Kong SAR government to hold lawbreakers accountable in accordance with the law, and there is no room for interference."
Zhu urged the DPP to stop meddling in Hong Kong affairs.
"The remarks made by the DPP administration have exposed their true purpose of seeking independence by destabilizing Hong Kong and their hypocrisy under the guise of human rights and freedom," she said.