Nearly 92 pct of Taiwan employees unsatisfied with salaries: survey
Source: Xinhua
Updated: 2021-02-22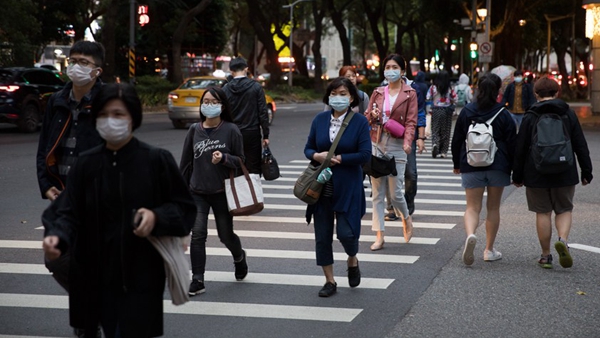 People wearing masks walk on street in Taipei, Taiwan, on March 30, 2020. [Photo/Xinhua]
TAIPEI -- About 91.6 percent of respondents to a recent survey in Taiwan were unsatisfied with their salaries, the highest level of dissatisfaction in eight years.
Among them, 82.8 percent said they had thought of changing jobs, according to the survey report released by job-hunting website yes123 on Saturday.
The report showed that 87 percent of respondents said their salaries had not been raised for more than a year, and 9.6 percent had not seen a salary increase for a decade or more.
The survey revealed that on average, the salary level for employees in Taiwan has remained the same for 3.8 years -- the longest time in the past eight years.
To reach a desirable level, the respondents said their salaries would need to be lifted by 4.2 percent on average.
About 74.6 percent of respondents attributed their stagnant payments to the impact of the COVID-19 pandemic.
The survey also showed that only 19.7 percent of respondents felt their career promotions were "smooth" under their current employers. Over 50 percent said their promotions had been delayed by the pandemic.
A total of 1,306 members of yes123, all in employment and aged above 20, responded to an online questionnaire from Jan 27 to Feb 9.