DPP's 'constructive ambiguity' rhetoric pointless
Source: chinadaily
Updated: 2021-03-30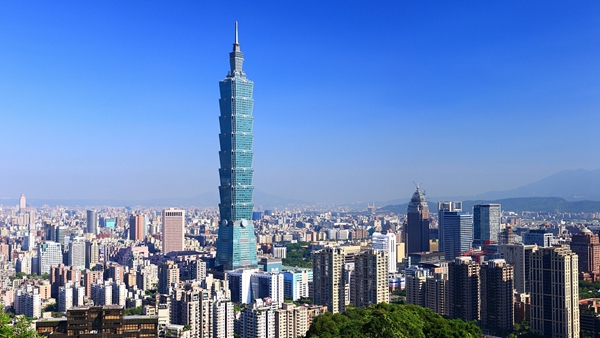 The Taipei 101 skyscraper in Taipei. [Photo/Xinhua]
The so-called "constructive ambiguity" in cross-Straits exchanges proposed by Chiu Tai-san, the newly-appointed mainland affairs official, exposes Taiwan authorities' hypocrisy and insincerity.
Chiu, the new head of Taiwan's Mainland Affairs Council, claimed in a recent news briefing that the 1992 Consensus has caused controversy in Taiwan, and that it's "unfair and unjust" for the mainland to adhere to the political premise in cross-Straits exchange.
He called on the mainland to "abandon the political framework and confrontational measures imposed on Taiwan", saying the two sides should communicate with so-called "constructive ambiguity".
It should be noted that the growing complaints from Taiwan residents over the increasing tension across the Straits and the loss of development opportunities in recent years are a result of the cross-Straits policies adopted by the island's ruling Democratic Progressive Party.
But with the Biden administration wary of getting involved in a cross-Straits war, and thus asking the DPP to maintain the current peaceful situation, the Tsai Ing-wen administration had to adjust its confrontational cross-Straits policies, and made personnel reshuffle at some key mainland-related positions.
It is in this context that Chiu proposed to resume talks and exchanges with the mainland. However, despite Chiu's seemingly well-intended move to seek dialogue with the mainland, his remarks exposed the hypocrisy and maliciousness of the DPP.
It is well known that the 1992 Consensus' core meaning is that the mainland and Taiwan belong to one China. It is a principle reached by the two sides in the spirit of shelving the differences while seeking common grounds, and is the political premise of exchanges between the two sides and the peaceful development of cross-Straits relations.
It is based on this principle that the two sides have carried out cooperation and exchanges, both at government and private levels, over the years, benefiting economies and improving livelihoods of both sides.
By claiming the 1992 Consensus is a political framework the mainland forced Taiwan into accepting, Chiu distorted the facts and failed to show sincerity to carry out talks with the mainland. Rather, it risks exacerbating the already frayed relations and deepening distrusts between the two sides.
Chiu's remarks revealed the DPP's aim to seek "Taiwan independence" by denying the 1992 Consensus, and its ill intention to shift the blame to the mainland for a failure to carry out cross-Straits dialogues.
Facts have proved that the 1992 Consensus is the biggest common ground found by the two sides across the Straits, and it has facilitated exchanges of the two sides. It is in this sense that Chiu's call for reaching "constructive ambiguity" is pointless and should be rejected.
Tang Yonghong, the deputy director of the Taiwan Research Center at Xiamen University