Press Conference of the Taiwan Affairs Office of the State Council on Jun.24
Source: Xinhua
Updated: 2015-06-25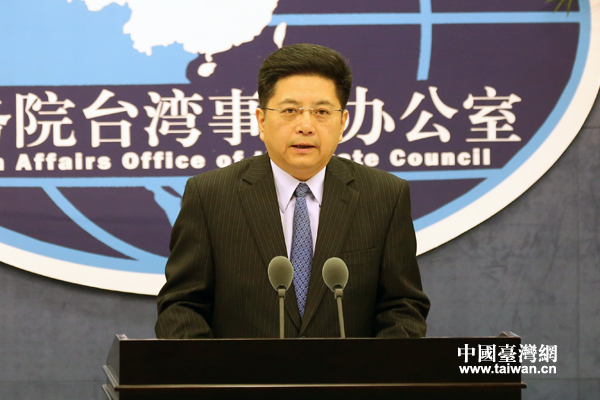 Ma Xiaoguang, spokesman of the State Council Taiwan Affairs Office (SCTAO), answers questions at a regular press conference on Jun. 24,2015.
Mainland will welcome Taiwan's people to V-Day celebrations
BEIJING -- The Chinese mainland welcomes people from all walks of life in Taiwan, including veterans who fought the war and their relatives, to attend the mainland's commemoration of the 70th anniversary of the end of World War II.Full Story
Mainland plans to "citizenize" Taiwanese is "unworthy of refutation"
BEIJING -- Claims by some Taiwan politicians that the Chinese mainland's removal of entry permit requirements for Taiwan residents is an attempt to "citizenize" the Taiwanese, are "unworthy of refutation," said a mainland official on Wednesday.Full Story
Chinese mainland reiterates no interference in Taiwan election
BEIJING -- A mainland spokesman reiterated on Wednesday that the Chinese mainland will not get involved in Taiwan's leadership election in 2016.Full Story
ECFA greatly benefits people across Strait: spokesman
BEIJING -- A mainland spokesman said Wednesday remarkable achievement had been made since the Economic Cooperation Framework Agreement (ECFA) was signed in 2010.Full Story