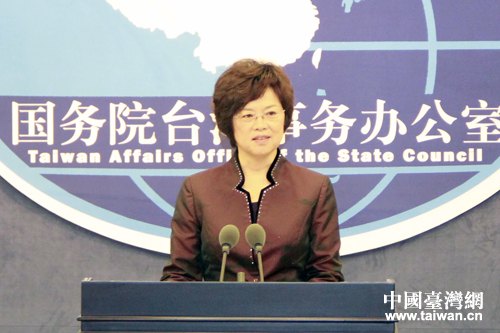 Cross-Strait peaceful development should be cherished: spokeswoman
A mainland spokeswoman said on Wednesday that the hard-earned peaceful development of cross-Strait relations has benefited compatriots from both sides and should be cherished. Full Story.
Mainland open to cross-Strait leaders summit: spokeswoman
Fan Liqing, of the Taiwan Affairs Office of the State Council, made the remarks at a regular press briefing when asked to comment on whether the cross-Strait leaders summit will be reevaluated after protests flared up in Taiwan in March over a service trade pact. Full Story.
Cross-Strait economic cooperation helpful to Taiwan
Cross-Strait cooperation and economic integration will create better conditions for Taiwan to participate in the regional economy, a mainland spokeswoman said on Wednesday. Full Story.