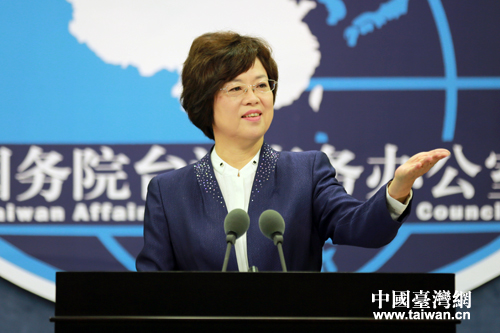 Mainland tourists to Taiwan up 45 pct in Q1
Chinese mainland visitors to Taiwan reached 767,400 in the first quarter of 2014, up 45 percent year on year, a Taiwan affairs office spokeswoman said on Wednesday. Full Story.
Chinese mainland warns of attempts to hamper cross-Strait negotiations
A Chinese mainland spokeswoman on Wednesday called on people from both sides of the Taiwan Strait to guard against attempts to disrupt cross-Strait negotiations and the peaceful development of ties. Full Story.
Chinese documentaries feed on mainstream entertainment
A report on the country's documentary industry released on Wednesday said Mayday Nowhere, a compilation of concert performances by Taiwan's pop rock band Mayday, contributed the lion's share with 21.06 million yuan. Full Story.