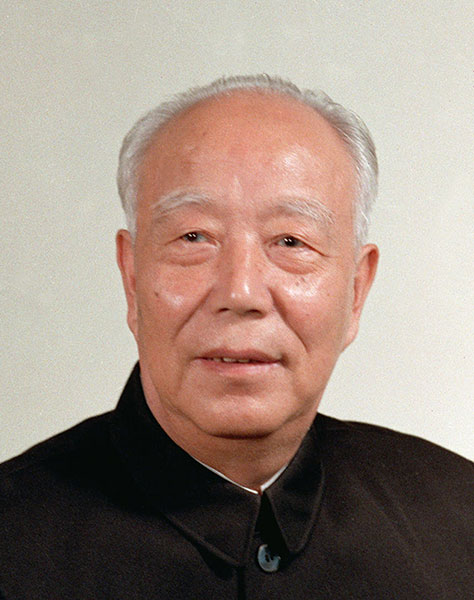 ??Wan Li
Wan Li, a former top legislator, champion of China's agricultural reforms and driving force behind improvements to the country's legal system, died on Wednesday at age 99.
Born into a farmer's family in Shandong province in 1916, Wan joined the Communist Party of China before he turned 20 and eventually became chairman of the National People's Congress, the country's top legislature. He served in that position from 1988 to 1993.
Among his many contributions to the Party and the country were his efforts to build up the nation's railways, dissolve agricultural communes in the late 1970s and later oversee sweeping reforms that transformed the way farms were run.
After being appointed Party chief of Anhui province in 1977, Wan became concerned about the destructive agricultural policy that drove farmers into poverty, and decided to give them more opportunity to use their initiative.
He instituted a contract responsibility system under which the land in every village of the province was divided and contracted to households, and farmers were allowed to sell their surplus production.
"The policy yielded benefits immediately," said Tian Jiyun, former vice-chairman of the NPC's Standing Committee. "The agricultural output increased in 1979 despite the drought that Anhui province suffered that year."
With support from Deng Xiaoping, the architect of China's reform and opening-up, the system was introduced across the country in 1980 and remains the mode of production in rural areas to this day.
As the head of the legislature, Wan worked ceaselessly to formulate laws, most of which supported the development of the economy and facilitated reform and opening-up initiatives.
A total of 86 laws and regulations were enacted during his tenure, including the tax law covering foreign investment and companies, the Patent Law and the Basic Law of the Hong Kong Special Administrative Region.
A fine tennis player who was known for his affable personality, Wan is also remembered for his acute sense of fairness.
His son Wan Zhongxiang said his father never used his powers to benefit his family.
Tian Jiyun recalled a discussion in 1992 when Wan said he asked for nothing after retirement other than to see peace in the country and the happiness of its people.
"He never gave personal consideration to himself and his family, and his courage to shoulder responsibility greatly impressed me," Tian said.