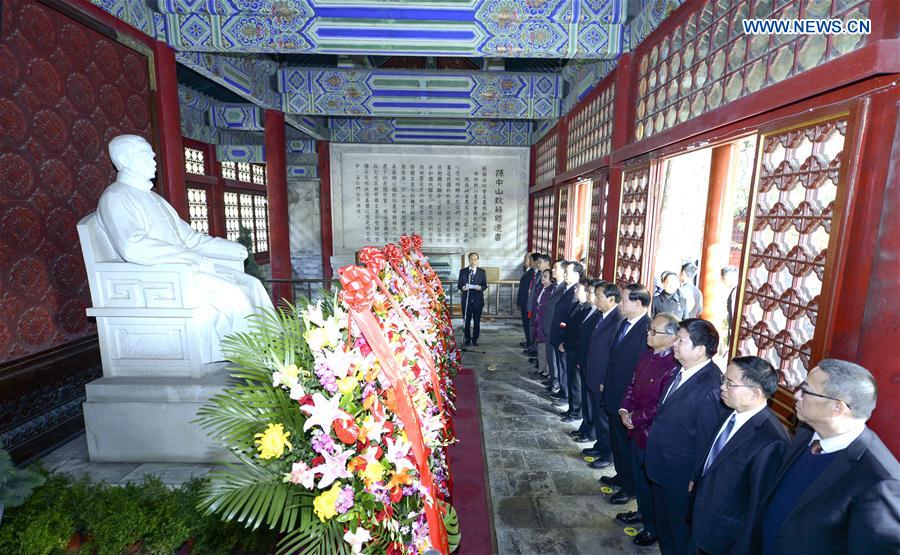 BEIJING, Nov. 11 -- China on Friday morning organized a ceremony to pay respect at a Sun Yat-sen monument in Beijing's Biyun Temple to commemorate the 150th anniversary of Sun's birth.
During the first round of the ceremony, representatives from the general office of the Chinese People's Political Consultative Conference, the United Front Work Department of the Communist Party of China Central Committee, the Revolutionary Committee of the Chinese Kuomintang, Beijing municipal government as well as Sun's relatives, overseas Chinese and international friends stood in silence for three minutes and bowed before a statue of Sun.
In the second round, representatives of people from Taiwan paid their tribute in the same fashion.
On March 12, 1925, Sun died in Beijing and his coffin was preserved at Biyun Temple in Beijing's northwestern Fragrant Hills. In 1929, the coffin was transferred for burial in Nanjing.