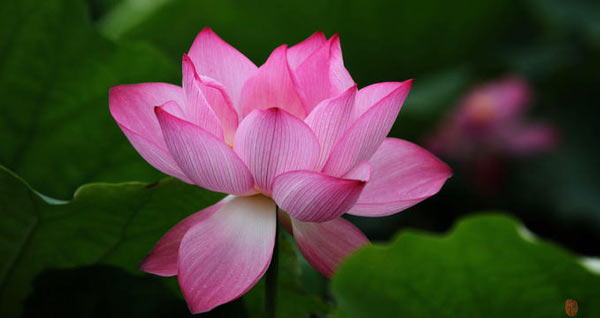 ??Shanghaiholds lotus show in 15 parks. [Photo/CNTV]
Fifteen parks across Shanghai are celebrating the most mythical of flowers?the lotus.
Although the city's promotional campaign is new, Guyi Garden in Nanxiang has a history of more than 400 years and has been organizing a lotus show for the past three years.
This year is the first time particularly precious species of lotus flowers are on display. Some came from overseas such as Thailand and the US. Others were cultivated by local botanists. Some high school students said it is a good place to take a break after the college entrance exams.
This year, the Jiading District garden has six beautiful lotus scenes.
Visitors also have the opportunity to make flower arrangements using lotus seedpods. Over the next month and half, the lotus flowers will be blossoming at 15 parks in total, including People's Park, Yangpu Park, GuilinPark and Shanghai Haiwan National Forest Park.