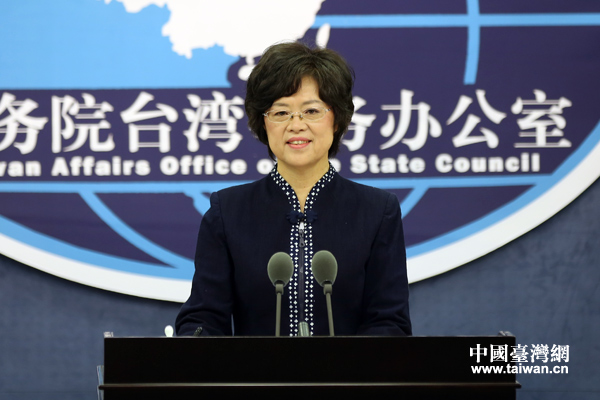 Fan Liqing, spokeswoman of the State Council Taiwan Affairs Office (SCTAO), answers questions at a regular press conference on May. 13,2015 .
BEIJING -- The 7th Cross-Strait Forum is scheduled to begin on June 13 in east China's Fujian Province, focusing on youth exchanges and trade cooperation,
The week-long forum has seventeen activities scheduled and is jointly organized by 76 groups from both sides. Topics will cover the Belt and Road Initiative, free trade zone, Internet and ecology, said Fan Liqing, a spokesperson for the State Council Taiwan Affairs Office, at a press conference on Wednesday.
The annual forum aims to boost ties between ordinary people from both sides of the Strait.
In the lead up to the forum, a series of activities were held on the mainland for youth entrepreneurship and innovation, Fan said.
"The mainland has been expanding youth cooperation across the Strait and created favorable conditions for youngsters' study, internships, new businesses and innovation," she said.