Shoppers will be able to buy more authentic Taiwanese products at the duty-free Taiwan Commodity Market in Pingtan as 26 more stores are scheduled to open on June 26, according to ptnet.cn.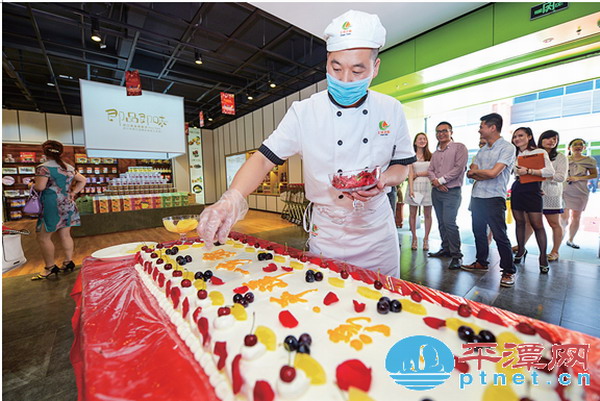 The new stores are themed pavilions named after Taiwan?s counties and will offer a diversified portfolio of products such as fruits, beer, ceramics, seafood and cypress-based artware, sources said.
Currently there are eight pavilions named after some of Taiwan?s cities and counties, namely Taipei, Xinbei, Yilan, Nantou, Tainan and Taichung. Two more pavilions ? Yunlin and Changhua ? are set to open in the near future.
As of mid-June, a total of 212 stores, more than 60 percent of which are invested by Taiwanese enterprises, have agreed to settle in the market. About 150 of them have already started business operations.
The opening of the stores have widely showcased Taiwan?s specialties and culture, helping people in the Chinese mainland better understand Taiwan and boosting cross-Straits communication. Pingtan will roll out more customs and quarantine measures to facilitate the import of Taiwan goods and provide better services for traders at the market, said Lin Jiangling, deputy director of Pingtan?s administration.
The imported products from Taiwan in the year to May 2015 amounted to 51 million US dollars, generating a revenue of 243 million yuan.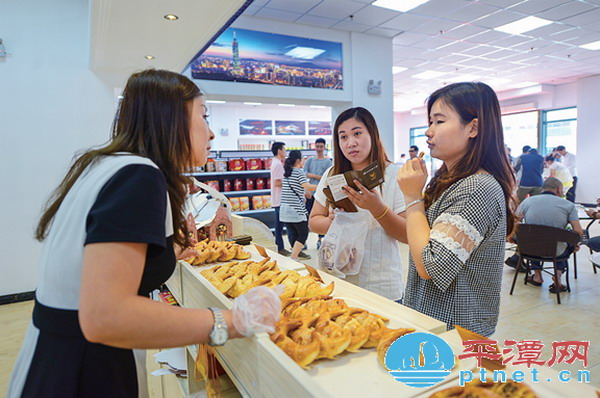 More Taiwanese traders have expressed interest in doing business in Pingtan due to market prospects, convenient transportation and low logistics costs.
Lin Jianfeng, owner of a bakery store at the market, said he plans to use Pingtan as a ?central kitchen? where he can make products locally and distribute them to other parts in the Chinese mainland.